The college vision aims to transform the students into self-reliant citizens. Cross-cutting issues included under the curriculum that are related to professional ethics, gender, human values, the environment, and sustainable development are imparted to develop the aspiring youth of the nation. Various curricular, co-curricular and extracurricular activities are also conducted related to these issues. Thus the students grow physically, mentally and intellectually with strong abilities and concern for society.
Professional Ethics
As part of the curriculum professional ethics ensures to develop the professional behaviour. The college has given equal importance to professional ethics and academics. Students from all departments are encouraged to participate in extension activities of societal welfare so as to understand human values and professional ethics. Such activities assist students in instilling values both directly and indirectly. The personality of every individual is developed by providing seminars with experts. The placement and training cell of the college organises soft skill training and aptitude training to improve the personalities and communication skills of the students.
Gender
Women's Rights course is included in the academics in the third semester that tells about gender equity and helps to understand the rights and promote knowledge on women's responsibility. Our college gives equal importance to female faculty and students who plays major role in various clubs and cells. All the programmes and activities of the college implement the concepts of gender equity. For healthy environment our college has women's empowerment cell which organizes various programs to sensitise them on gender issues and self protection. Internal Complaints Committee inculcates the knowledge of the respect etiquettes in students.
Human Values
The curriculum has a course on Human Rights for second semester students to know the rights and values. The institution has various clubs and cells to impart knowledge about the rights and responsibilities of the student community. The institution holds уоga classes in which students become not only but also more disciplined. Covid-19 awareness activities and relief materials donated by the students shows the humanistic values instilled by the college among younger generation.
Environment and Sustainability.
Environmental studies is offered by the university to all UG students during the first semester which awakens understanding of the environment. Sapling plantation and Miyawaki forest is initiated by the students inside the campus. The Eco Club of the college spreads green consciousness through various programs and initiates efforts to preserve omnipotent nature. The activities of this club include tree plantations, awareness camps on plastic bans, and the conservation of wildlife, water conservation and pollution free environment awareness rallies which make the students realise their responsibility to safeguard the nature.
1 / 3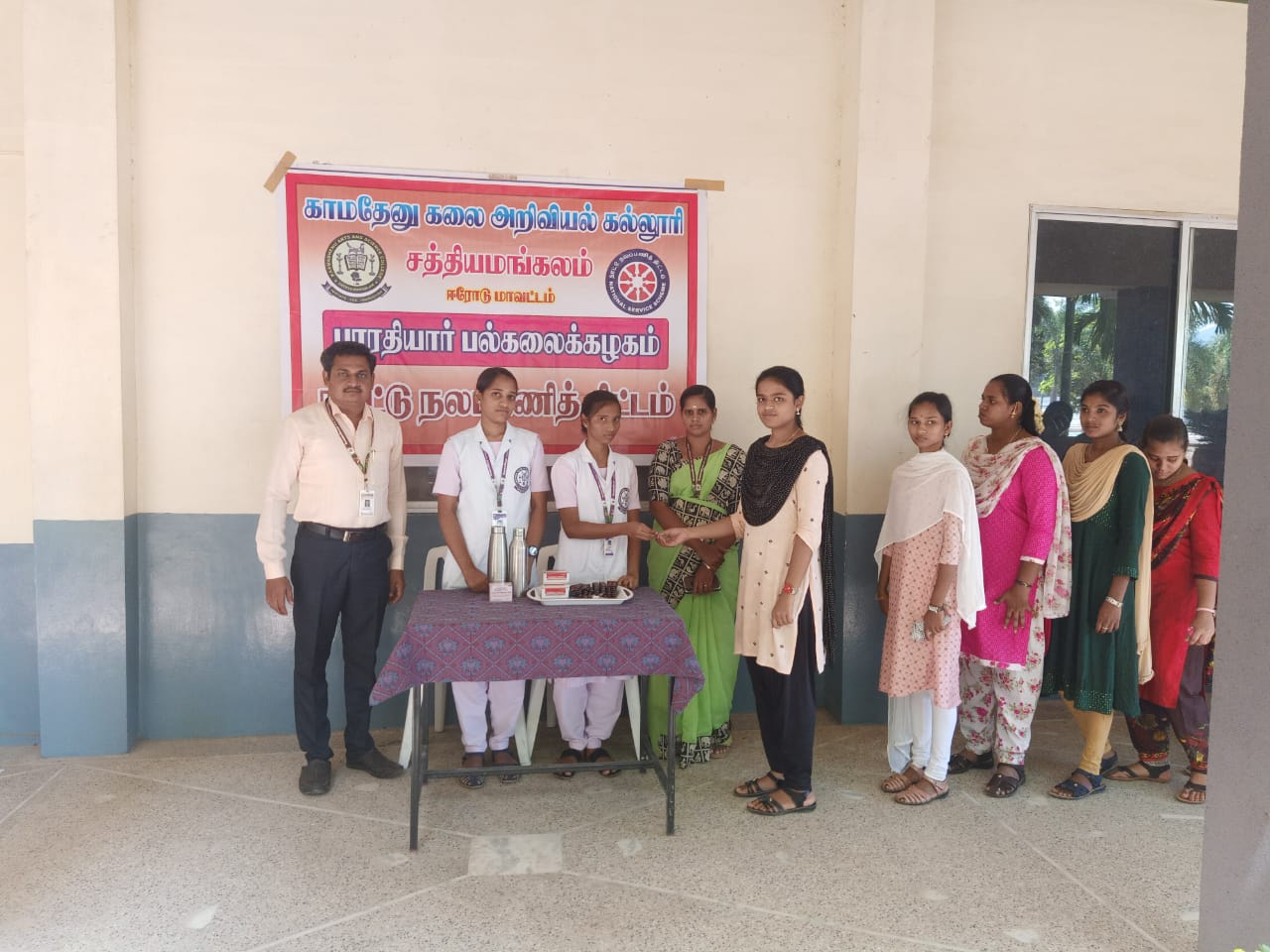 2 / 3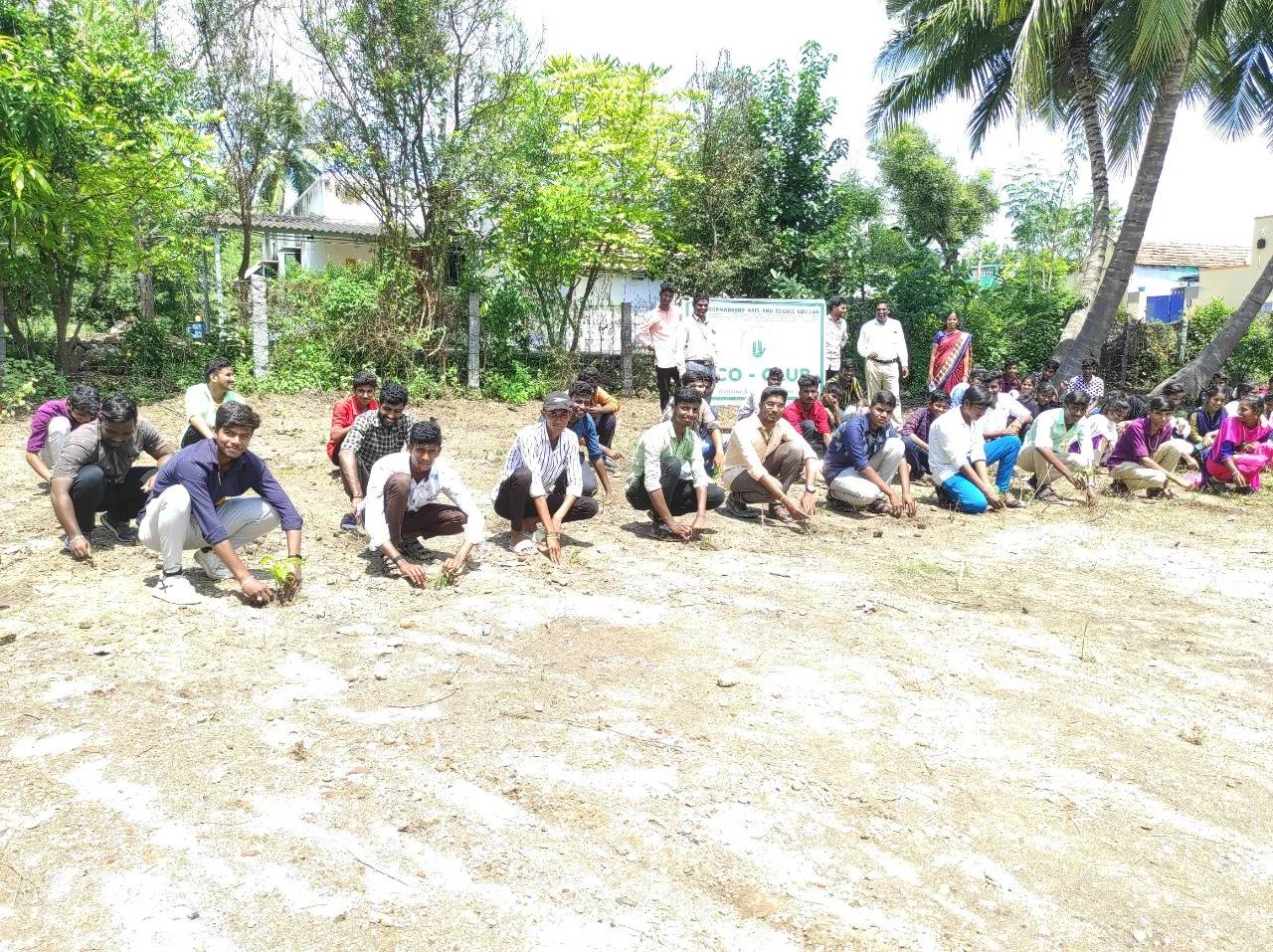 3 / 3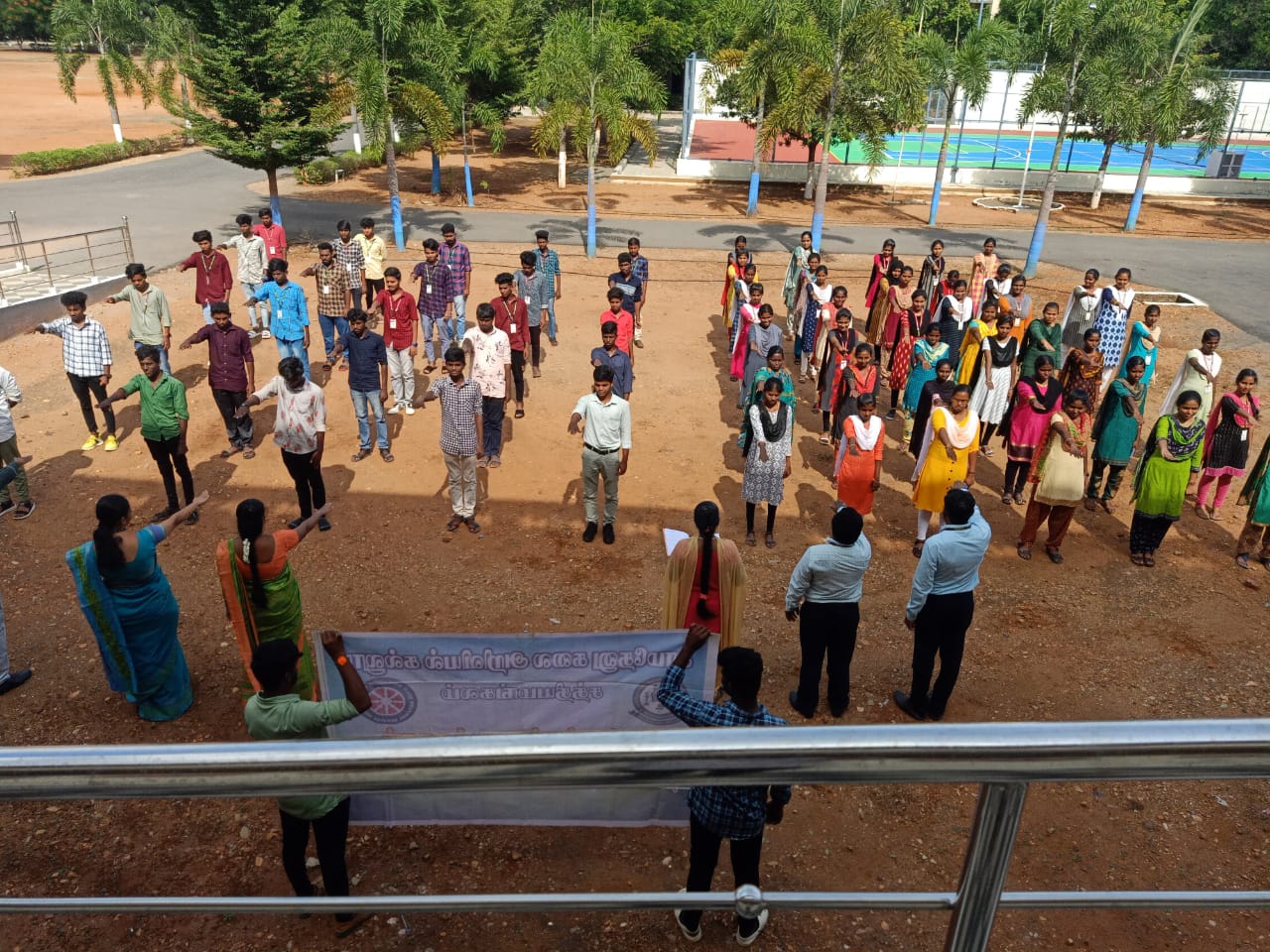 3 / 3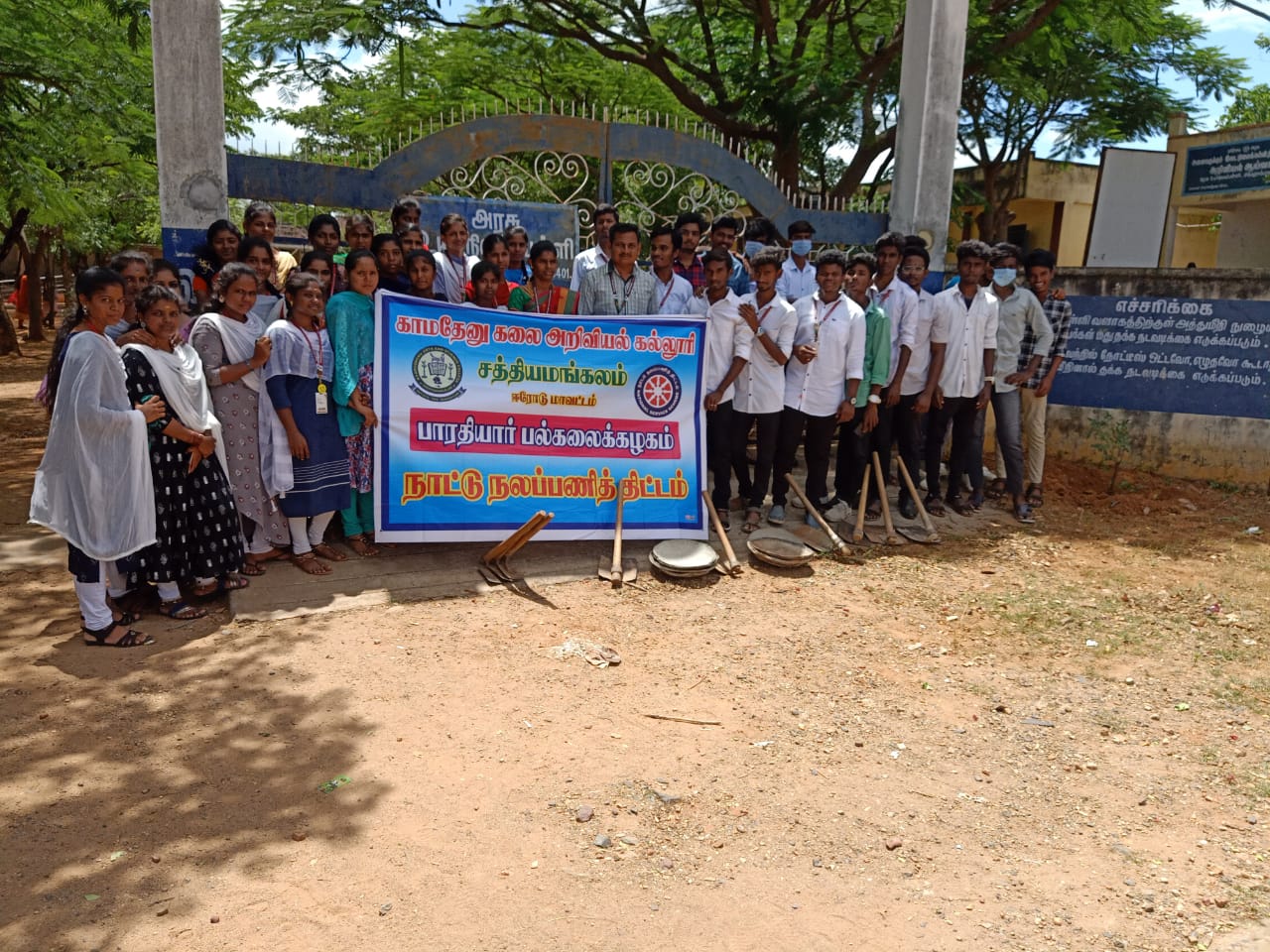 3 / 3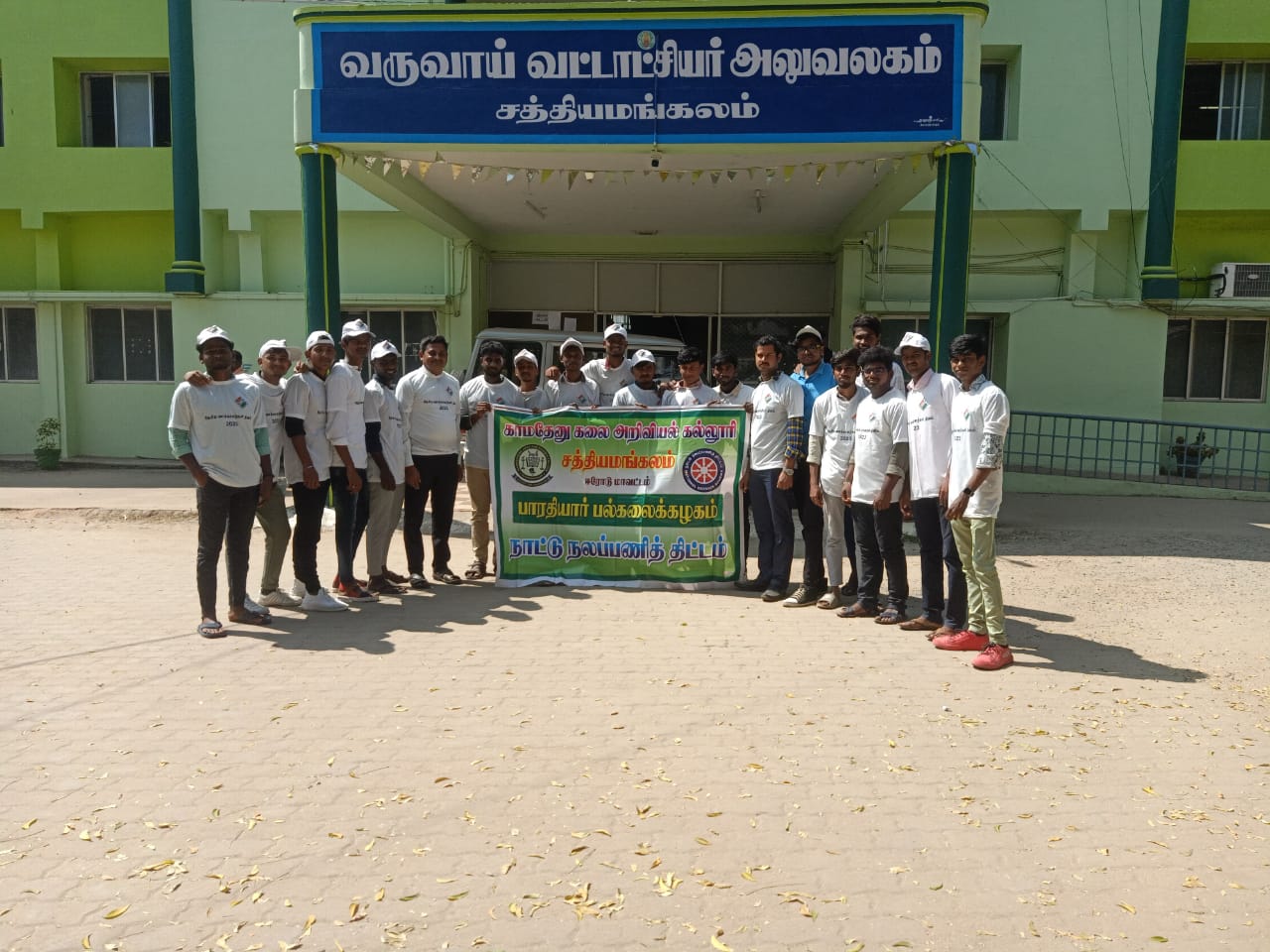 3 / 3